Indulge in the luxurious Indoor/Outdoor collections from Clarence House.
The new Indoor/Outdoor collections from Clarence House showcase remarkable prints, high-performance linens and trimmings, for designs as striking as their surroundings. Enhanced throughout the dyeing and finishing processes, these fabrics and trimmings are engineered to endure while promoting environmentally friendly practices. Embrace the indoors and outdoors with fabrics and trimmings created with versatility in mind.
In three enchanting patterns, our new outdoor prints offer the security that comes with: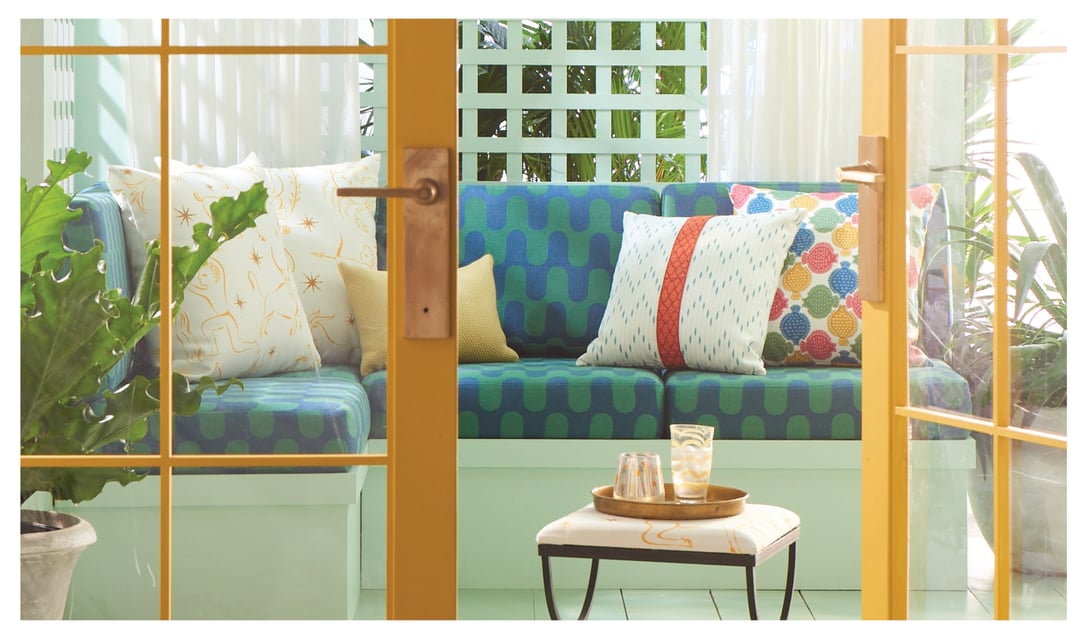 Linen is a captivating, luxury fiber because it is matte yet lustrous, sleek yet textured and casual yet elegant. With the technological developments used in our new Outdoor Linens, significantly improved colorfastness and lightfastness allow one of our favorite fibers to be used in outdoor shaded areas, as well as indoors.
Additionally, these linen fabrics and trimmings have the added benefit of being: